Skip to main content
It looks like you're using Internet Explorer 11 or older. This website works best with modern browsers such as the latest versions of Chrome, Firefox, Safari, and Edge. If you continue with this browser, you may see unexpected results.
---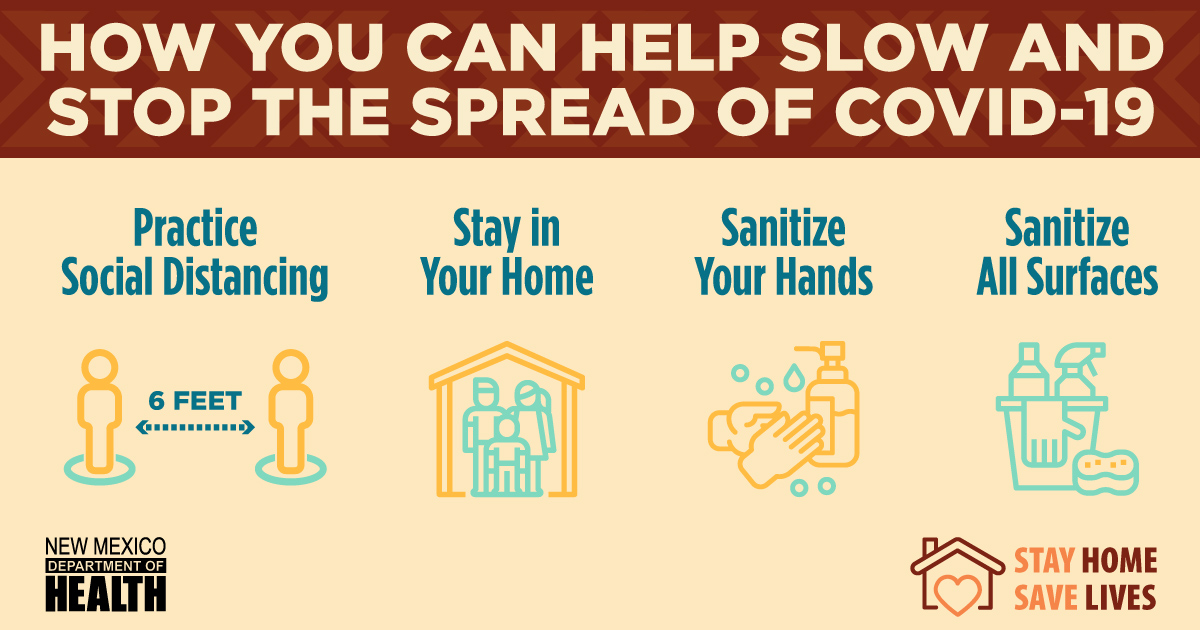 "Coronaviruses (CoV) are a large family of viruses that cause illness ranging from the common cold to more severe diseases such as Middle East Respiratory Syndrome (MERS-CoV) and Severe Acute Respiratory Syndrome (SARS-CoV). A novel coronavirus (nCoV) is a new strain that has not been previously identified in humans." --World Health Organization.
---
New Mexico Government Resources
NM Coronavirus Hotline: 1-855-600-3435
NM Non-health related COVID-19 questions: 1-833-551-0581
---
Governor's Press Releases |
Gov. FB video updates
Governor's Isolation Guidelines
COVID-19 NM Executive Orders (begins with 2020-004)
---
NM Department of Health - dedicated Coronavirus webpage updated in real time, request a mask, symptoms checker, FAQ's
Executive Orders & Public Health Orders
Caring for the ill at home (links out to CDC)
Preliminary Covid-19 Vaccination Plan (webpage); PDF
---
Covid Safe Practices for all Employers - what do you need to know, when to open, what percations to take, how to protect your employees
Information for Employees & Self-Employed
---
---
National Resources
Coronavirus.org - The CDC, FEMA, and the White House provide latest coronavirus information.
The Center for Disease Control and Prevention (CDC) provides relevant information concerning the coronavirus. You can do a walk through with virtual help using the Self-Checker.
The World Health Organization provides international information about the pandemic.
From the White House
Legislative, Presidential, & Regulatory Docs: